Surface Design with Natural Dyes, Thursdays, 4 weeks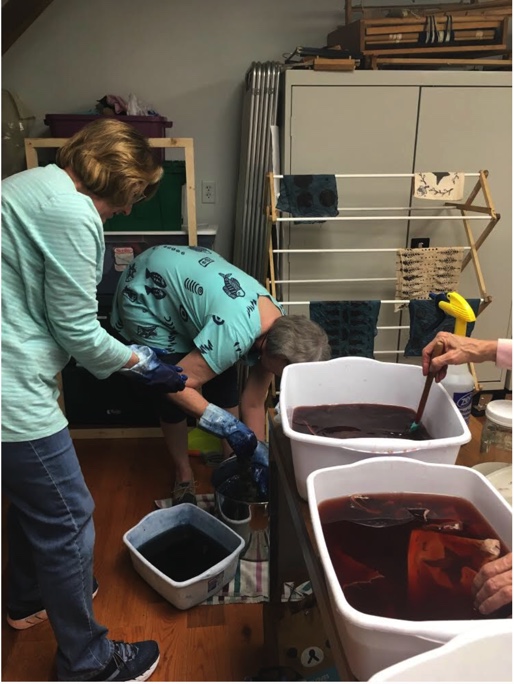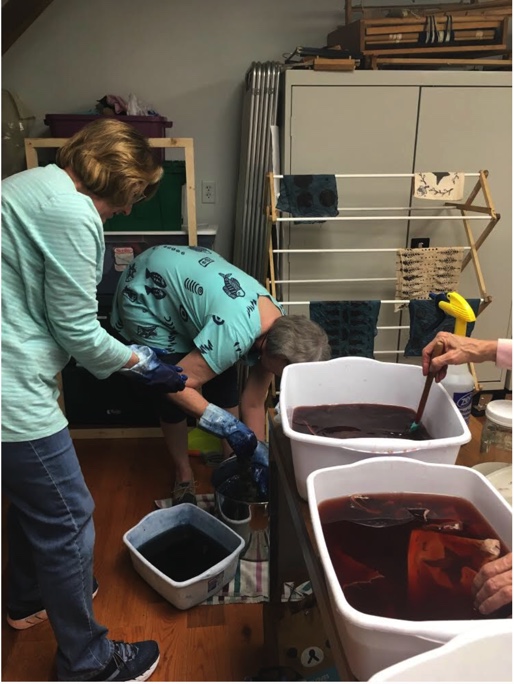 Surface Design with Natural Dyes, Thursdays, 4 weeks
Instructor: Susan Klemetti
This class meets for 4 consecutive weeks. Class size: 4 min, 8 max. Ages 16 and up.
15 hours of instruction, $9.58/hr
Thursdays 6:30-9:30 pm, First class is 8/29/19
Join fiber artist, Susan Klemetti, and learn to color, print, and pattern textiles with natural dyes. Embrace the challenge of making colors from roots, leaves, flowers and insects. The colors in our lives don't have to come with a large synthetic chemical and environmental cost.
This class has a $30 supply fee paid directly to the instructor on the first day of class. Materials covered by the supply fee are:
2 silk scarves 3 kitchen towels 1 zipper pouch Dyes Clay and thickener Various odds and ends (clamps, pots, strings, heating element, steamer)
Surface Design with Natural Dyes Syllabus
Course Schedule:
Week 1: Learn basic recipes for how to release color from whole dye stuffs, direct botanical printing, low water immersion: project 2 silk scarves
Week 2: Learn to make an organic indigo vat, clay resist: project kitchen towel
Week 3: Learn to make an organic indigo vat, tannin/iron printing : project zipper pouch
Week 4: Layering techniques: Overdye projects from previous weeks to create more complex cloth; clamped shibori, indigo dipped botanical prints, multiple clay resist
Refund / Class credit policy: You may request a refund up to the first scheduled class and before the second class meets. Your refund will be for the class fee less the class you attended and the $20 processing fee we are charged by the credit card processor. Notify the instructor or send an email. You may choose a refund or a credit toward another class.